VS
Tonight marks the first NHL trip to Winnipeg (1-2) for Sid the Kid and a ticket to the Jets game is the hottest thing in town. Local media types are saying the energy in the city rivals that of the Jets first game in their return to the 'Peg last season. Pittsburgh (2-1) enters tonight's game having gone 15-2 in last 17 meetings against the Jets, during that stretch the Pens have 71 goals, for an average of 4.18 per game.
Live from the MTS Centre in Winnipeg at 8 pm Eastern
The Penguins lineup this evening marks the first appearance of the season for Ben Lovejoy, with Tyler Kennedy looking to start on the second line with James Neal and Evgeni Malkin. Tonights game marks the return to Winnipeg for Tanner Glass.
Kunitz-Crosby-Dupuis
Kennedy-Malkin-Neal
Cooke-Sutter-Glass
Tangradi-Vitale-Adams
Orpik-Martin
Niskanen-Letang
Engelland-Lovejoy
Tomas Vokoun will get the start in net, with Fleury to play Sunday at Ottawa.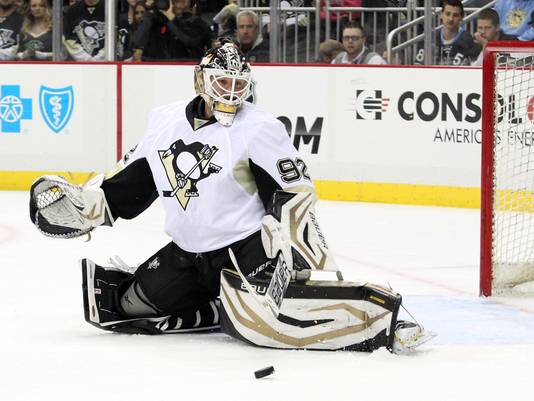 The Jets were led by left winger Evander Kane's 30 goals and right winger Blake Wheeler's 64 points in 2011-2012, and the Jets lineup now includes newcomers Olli Jokinen and former Pen Alexei Ponikarovsky.
Ladd-Antropov-Little
Kane-Jokinen-Wheeler
Ponikarovsky-Burmistrov-Wellwood
Wright-Slater-Thorburn
Enstrom-Byfuglien
Stuart-Hainsey
Clitsome-Postma
Ondrej Pavelec, fresh off a DUI in his native land during the offseason, will get the start in goal for the Jets.
IR:
Antti Miettinen (Upper body injury)
Zach Bogosian (right wrist surgery)
Television:
Root, TSN
Radio:
105.9 The X, PenguinsRadio
Feed:
Bring the positive vibes, good juju, and all that jazz, this is my first GDT.
LETS GO PENS