Washington D.C., Februrary 3rd, 2012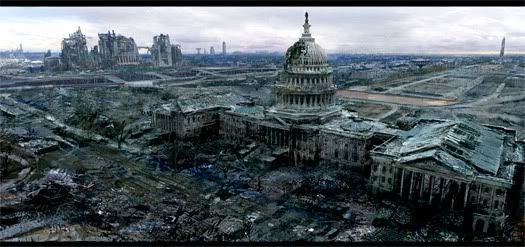 :-$; > Connecting to secure shell...
:-$; > Connection succeeded...
:-$; > US-DOD Database 1029203 -logged in as root
:-$; > ls -a
:-$; > Retrieving list of all directories...
/. /.. /ovechkin /backstrom /green /ribeiro /home /usr /bin /stats /steroid_investigation
:-$; > cd steroid_investigation
Access Denied, user must be Gary_bettman
:-$; > cd stats
Washington Capitals 2012-2013 Team Leaders (COSMIC CLEARANCE LV3)
1.) #9 Mike Ribeiro - 8gp - 1g - 7a - 8pts
2.) #42 Joel Ward - 8gp - 4g - 2a - 6pts
3.) #19 Nicklas Backstrom - 8gp - 1g - 5a - 6pts
4.) #25 Jason Chimera - 8gp - 0g - 5a - 5pts
5.) #52 Mike Green - 8gp - 1g - 3a - 4pts

:-$; > grep -v | team_report.txt
:-$; > Accessing...access granted
Actionable Intelligence - Washington Capitals
The Capitals have had a slow start, but are always a dangerous team to play against. Even with team Captain Alexander Ovechkin's play in Russia, the Russian forward has had a slow start to the season, echoing his failures to lead last year. While some of that may be attributed to former head coach Dale Hunter, there is no question that the Capitals new management with Adam Oates ( ) is determined to move the team in the right direction, filling in around Ovechkin, instead of benching him for not back-checking. The elite level of play Ovechkin is capable of bringing is always something to be on the lookout for, and when rival superstars such as Evgeni Malkin and Sidney Crosby take the ice, it is to be expected that Ovechkin will bring his A game.

Surrounded by world-class talent such as Nicklas Backstrom, Mike Green, and John Carlson the only question in Washington is their goaltending. Backstopped by a pair of relatively unknowns, the Capitals lack of a defense-first scheme will be tested night after night.
:-$; > quit
vs.
Projected Lineup
#14 Chris Kunitz - #87 Sidney Crosby - #9 Pascal Dupuis
#18 James Neal - #71 Evgeni Malkin - #17 Petr Sykora (Just kidding)
#48 Tyler Kennedy - #16 Brandon Sutter - #24 Matt Cooke
#46 Joe Vitale - #27 Craig Adams - #10 Tanner Glass
#92 Thomas Vokoun
Penguins Report
- Chris Kunitz coming off huge game vs. Devils, notching 1g, 2a
- Sidney Crosby has found his game
- Strong performances from Malkin/Neal needed in a probable high-scoring contest
- Strong performance from Vokoun against his former club

Injury Report
Pittsburgh Penguins


- Matt Niskanen (IR) *Ankle

Washington Capitals


- Brooks Laich *Groin

:-$; > Incoming message...uplink established
:-$; >
LET'S GO PENS