Old McDonald paced heavily. The county fair was only weeks away and his prize alpacas had begun to disappear. He suspected
coyotes
, but he had yet to catch sight of one. To make matters worse, some others had begun to fall ill. "
Diseased
alpacas win no prizes", he thought to himself as he took another swig of moonshine.
He knew the time for action was nigh or he would be utterly ruined. He put out a call and brought in the finest
Farm Hands
money could buy.*
*
read: some local drunkards with gambling debts
Can you save the farm, or will alpacalypse take us all? Their fate lies in your hands.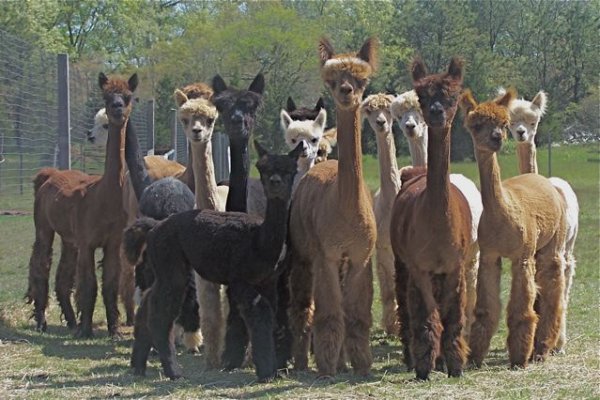 There are 23 Alpacas remaining:

canaan
pittsports87
relantel
obhave
Zarovich
MWB
Kraftster
bhaw
redwill
shafnutz05
count2infinity
sdm5055
slappybrown
Malkamaniac
mac5155
newarenanow
thehockeyguru
Benny Fitz
ulf
Juice
IrishEyes
Rylan
the errey i breathe
It is now Night 1.
Do it RPs.
Deadline is 5 PM
Writeups:
Night 1
Day 1
Night 2
Day 2
Night 3
Day 3
Night 4
Day 4
Night 5
Day 5
Night 6
Day 6
Night 7
Day 7
Night 8
Day 8
Night 9
Day 9