=-=-=-=-=-=-=-=-=-=-=-=-=-=-=-=
RAW
is
WAR
Welcome ladies and gentlemen to the most electrifying experience in sports entertainment today. I am Jim Ross, your guide to the madness that is the World Wrestling Federation. First, let's review our roster of superstars:
AL SNOW:
thehockeyguru
BIG BOSS MAN:
BigMcK
THE BIG SHOW:
count2infinity
CHRIS JERICHO:
slappybrown
EDGE:
theerreyibreathe
FAROOQ:
redwill
THE GODFATHER:
relantel
TRIPLE H:
canaan
KANE:
newarenanow
KURT ANGLE:
MWB
MICK FOLEY:
PensFanInDC
ROAD DOGG JESSE JAMES:
MalkinIsmyHomeboy
THE ROCK:
Crankshaft
SHANE MCMAHON:
columbia
STONE COLD STEVE AUSTIN:
shafnutz05
TAZZ:
CBear3
VINCE MCMAHON:
DocEmrick
X-PAC:
ulf
OFFICIALS
EARL HEBNER:
MRandall25
These folks will be competing to become the top talent in the WWF. During their careers here, they will come up against challenges, perform stunts, make alliances and start feuds. In order to be crowned champion, they will trash-talk, slam, take some of the hardest knocks, falls and chairs as they claw their way to the top. They will be fighting for:
WWF World Champion
WWF Intercontinental Champion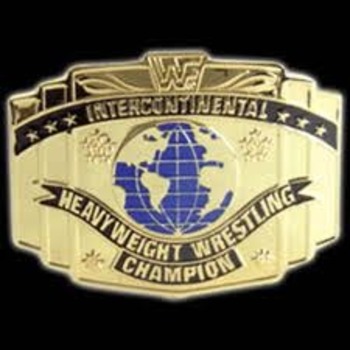 WWF World Tag-Team Champions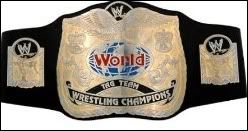 =-=-=-=-=-=-=-=-=-=-=-=-=-=-=-=
PHASES
PROMOTIONAL PHASE
At the start of each Promotional Phase, the card for the next event will be posted. Our superstars will cut promos, slamming their opponents; gaining credibility and
reputation points
for creativity, clever trash-talk, and style. Once the deadline for the promotional phase ends, the event will begin.
CARD PHASE
During the card phase, our superstars will vote on each match's victor(s). These votes will be tallied, and card results will be posted outlining the events for the card including match results, run-ins (interference), alliances, and back-stage events. Storylines, feuds and alliances can start, end or take twists and turns leading to exciting future cards. Our superstars will decide the outcomes, and will shape how each storyline or match plays out.
=-=-=-=-=-=-=-=-=-=-=-=-=-=-=-=
REPUTATION POINTS
Earn
reputation points
to increase your control over other's futures in the WWF.
POINT COSTS:
(1)
Communicate (via PM)
- Access an open PM line with one other superstar. This PM line can remain open for the duration of the game. To add another participant or open another line it will cost an additional 1 point.
(2)
Interference
- Interfere in a match. Send a PM to the moderators indicating the match you would like to interfere in, and who you would like to attack. You can also distract the referee, attack both participants, or submit a special request for another action.
(3)
Backstage Event
- Engage in a backstage event. Anything goes. Attack your opponent, start a feud or submit something funny to the moderators to include the event in the card. Submitting a backstage event allows you to earn 1
reputation point.
(4)
Start a Stable
- A stable is a grouping of 3 allies who work in tandem. You can submit a stable name and members (up to 2 other superstars). The stable can pool their
reputation points
in order to add additional superstars (4 points each). Stables can work together in promotional write-ups.
(6)
Disqualification
- Earn a second chance, by disqualifying your opponent. The match will be re-booked for the following card.
(8)
Stable Interference
- A stable can interfere in a match, overriding the outcome of votes tallied. The stable submits who they want to win the match, and what they want to happen during their run-in.
=-=-=-=-=-=-=-=-=-=-=-=-=-=-=-=
PROMOTIONAL PHASE EXAMPLE
This example outlines a single match between

FAROOQ

and

KANE

:
RAW is WAR (1): KANE vs. FAROOQ - Regular Match
Farooq posts:
FAROOQ:
CUT THE DAMN MUSIC! Nooow, as a black man in a white man's world I have had it up to here with these punks runnin' dey moufs 'n trying to start **** with us.
(Crowd boos)
ENOUGH! Kane, yo' pasty white ass walks around the locker-room like you's some kind of monster. Ya ain't no monster! I'm the real monster!
(Crowd boos and starts throwing stuff at the ring)
FAROOQ:
GET THE DAMN SECURITY DOWN HERE! I've had it with you people, you fans, you idiots out 'der who think you be betta than a man like me. And this Monday night, Kane, you' gonna get your ass whooped by the legend, FAROOQ. When you waltz that sorry white ass down here, and you're standing toe to toe with a real man like mahself' it's gonna' be all over. I'm gonna paint this ring with yo' red blood, showing every damn person out there 'dat you regular flesh and blood just like anyone else. Ya ain't no big man, youse a freak! A freak that's gonna find out the hard way what I'm capable of. HIT MAH MUSIC!
(Farooq walks back up the ramp to a chorus of boos and insults from the fans)
Farooq's promotion was pretty good. He used some styles, and some creativity with crowd interaction. He'd likely be awarded
1 reputation point
.
Let's see how Kane responds in his post.

Kane posts:
*~*~* The arena is dimly lit at a house show in Syracuse, NY. Raw is coming up the next night. The crowd is mundane and silent after a few boring jobber matches (including Al Snow). Jolting the crowd awake, pyro blasts from the front stage and Kane's music plays. Instantly the crowd starts roaring as the Big Red Machine makes his way to the ring. *~*~*
*~*~* The music cuts with the crowd awake and anxious. Kane grabs a microphone as the lights come up. He raises his voicebox to his throat and begins to speak *~*~*
KANE: Farooooq...

(The crowd starts booing at the sound of Farooq's name)

Farooq, your little tirade doesn't scare anyone. You are a complete joke amongst all of these fans.

(The crowd pops)

You act like a tough man, you walk like a tough man, and you talk like a tough man. But none of that means a damn thing when tomorrow night rolls around.

(The crowd roars)

And when you're finally face to face with me, I will show you what pain is.
*~*~* Kane throws the microphone down as his music plays. The crowd goes wild, cheering him on as he walks back up the stage *~*~*
Kane's response was short, but good. He included his setting, the location, and some style and creativity. He'd be awarded
1 reputation point as well.
.
These two could go on, and continue blasting each other verbally until the card phase began.
CARD PHASE EXAMPLE
Building on our last example, let's continue on into the Card Phase. Kane and Farooq are scheduled as the first match of the night. The match would be posted, and our superstars would vote on who they thought did the best. All votes would be PM'd to

EARL HEBNER

who would tally up the votes, and submit them to the staff. The staff writes up the results for that match. The next match would occur after that. Let's see what happens.
KANE

vs

FAROOQ
The packed arena is ready for RAW is WAR. Lilian Garcia announces both contestants. Farooq enters to a shower of negative reaction. Kane walks out afterwards, and the two face off. Farooq starts off strong with an arm-bar, but Kane quickly counters. After some back and forth, Kane seems to be getting the upperhand.
(IN RING ACTION)
JIM ROSS
: Farooq's lights are about to go out.
JERRY LAWLER
: Oh no no no! Farooq look out!
JIM ROSS
: Kane goes for the chokeslam! This could be it!
(Suddenly, The Godfather runs to the ring)
JIM ROSS
: WAIT A MINUTE! WHAT'S HE DOING HERE!?
JERRY LAWLER
: GET HIM GODFATHER, HA HA!
(The Godfather slides in the ring and distracts Earl Hebner, as Kane turns his attention towards the commotion. Farooq holds his neck, and exits the ring. He grabs a chair. He slides back in the ring and lines up Kane)
JIM ROSS
: Kane, Kane look out!
(Farooq levels Kane with a chair, as The Godfather jumps off the ring apron and paces the ring. Farooq goes for the cover. Earl Hebner turns his attention back to the ring and starts the count 1....2....3)
JIM ROSS
: Good God almighty, what a cheap shot!
JERRY LAWLER
: I love it!
Lilian Garcia announces
FAROOQ
as the match victor.
The Godfather spent some of his points and interfered in Kane vs. Farooq, possibly starting a future alliance / feud.
=-=-=-=-=-=-=-=-=-=-=-=-=-=-=-=
We will now take any questions regarding how the game will work. The first card will be announced on

TUESDAY

. Submit any scheduling requests or concerns to the thread.