Walking to the store in the alley behind my house the other night my daughter and I counted at least 10 rabbits over a ten or so house long distance.
My cat brought this home to me last night (it was mouse size) and still living.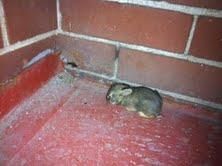 This morning it was gone.