My 16 year old daughter has recently been selected for the Australian Womens Senior National Team. She will be going to the "Div II Group A" Worlds in April in New Zealand.
The Australian team will be going up against Hungary, Poland, Italy, Slovenia and of course New Zealand in the hopes of moving up to "Division I Group B".
Unfortunately, this team is entirely self funded by the girls involved and their families. Fundraising is a very big part of sending this team away. The total cost of representing in these worlds will be in the area of $5000 per player. This includes 3 weekend training camps, a 10 day camp before the tournament and the actual tournament itself.
These pucks, in a case, as pictured have a recommended cost of $100, set by IHA (Ice Hockey Australia). There are only 100 made for each year. And all proceeds go directly to the individual player who sells each puck.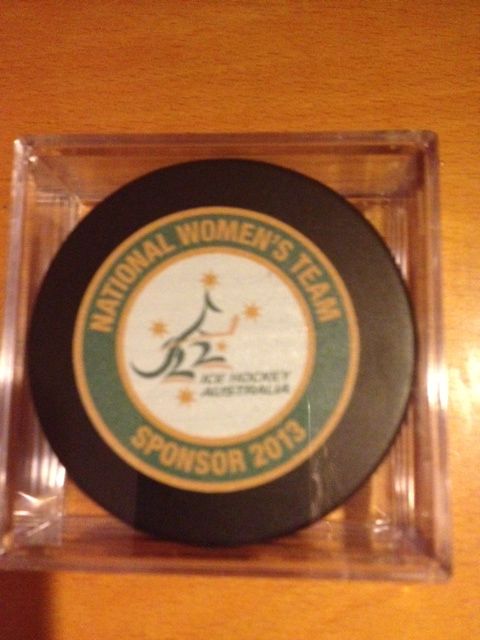 So if you, or if you know of anyone who may be interested, PM me please, and please pass the word around, i'll even include the shipping in the $100
Or any new/unconventional fundraising ideas, please feel free to share.
Her team in the Australian Women's Ice Hockey League, the Brisbane Goannas donated all gate takings and 50/50 money to her from last Saturdays game. Close on $800
Their flyer below
The Goannas Club has also donated 5 of these AWIHL T's for sale as well, any size $30