*** If you did not receive a PM, you are a
Crewman aboard the U.S.S Enterprise.
STAR TREK: THE ORIGINAL SERIES WARZ
Starring
William Shattner as
Captain Kirk
Leonard Nimoy as
Commander Spock
DeForest Kelley as
Dr. Leonard McCoy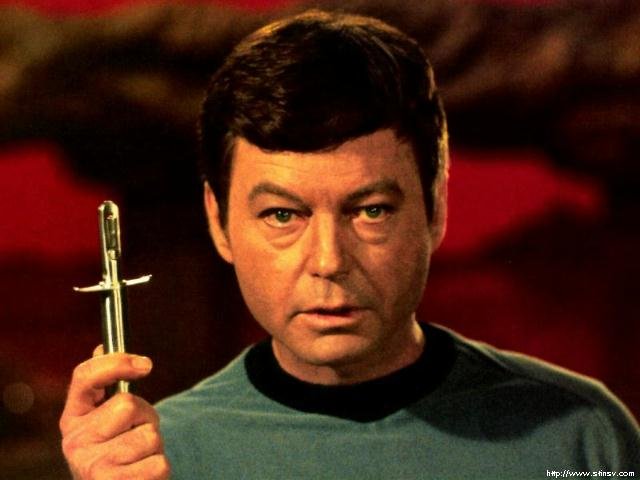 with Special Guest Stars
Tyrone Kalek as
Kha'Gar
Jamal Rafiki as
Rizhad
Clint Eastwood as
Sh'Shaska
----------------------------------------------------
Captain's Log Stardate 45224.2
The Enterprise is returning home. Earth spacedock. I for one am looking forward to a little RnR along the pacific coast. My counterpart Spock however...





Spock:

Captain, Klingon bird of prey on an intercept course, 263- mark 10.



Kirk:

Klingons? This DEEP into Federation space? How?



Spock:

A cloaking device. Rendering the ship invisible to Federation sensors.



Kirk:

My God! We must warn StarFLEET immediateLY.



Spock:

They are jamming our communications.



Uhura:

Captain, incoming transmission.



Kirk:

On Screen...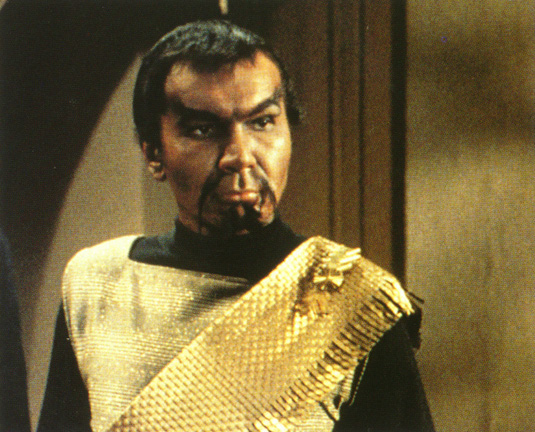 Kha'Gar:

This is Commander Kha'Gar of the I.S.S Verna'gh. Lower your shields and prepare to be boarded.



Kirk:

(Bellowing laughter) Commander Kha'GAR? You should KNOW your SHIP is no match FOR the Enterprise.



* * *

After a vigorous battle; the Enterprise was badly damaged. Before the last phaser fired, the Klingons managed to transport 3 Officer's to the Enterprise. Disguised as conventional redshirts, Kirk, Spock and McCoy quickly conceal themselves from the crew, so not to be captured. Their goal; to fight a guerilla style campaign against the unnknown Klingon assailants.
It is now Night 1. PM RP's to DocEmrick.
U.S.S Enterprise Crew Manifest
Compliment: 11
1. ps87
2. slappybrown
3. IrishEyes
4. columbia
5. relantel
6. shafnutz05
7. Rylan
8. Zarovich
9. mac1515
10. nan
11. redwill