The Big Story
The Pittsburgh Penguins will have a new look between the pipes for Game 5 of this Eastern Conference Quarterfinal series against the New York Islanders.
Penguins coach Dan Bylsma announced Wednesday that Marc-Andre Fleury, who started the first four games and has been the club's No. 1 goaltender since 2005, will be replaced by Tomas Vokoun. Fleury has a 3.40 goals-against average and an. 891 save percentage in the series and allowed six goals on 24 shots in Tuesday's 6-4 loss at Nassau Veterans Memorial Coliseum. Vokoun went 3-0 with a 0.90 goals-against average, a .970 save percentage and one shutout against the Islanders during the regular season.
"We brought Tomas Vokoun in to play big games for us," Bylsma said. "He has done that this year for us and he has been very good in the three games he has played against the Islanders."
Injury Report
Isles defenseman Andrew MacDonald is out after suffering an upper-body injury in the second period of Game 4.
Penguins goalie Marc-Andre Fleury is out after suffering a major case of the sucks.
Code: Select all

GP RECORD HOME AWAY L10 G/G GA/G PP% PK% PIM/G S/G S/A FO%
Islanders 4 2-2-1 1-1-1 1-1-0 0-0-0 3.50 4.25 13.3 60.0 22.2 32.0 28.8 49.2
Penguins 4 2-2-0 1-1-0 1-1-0 0-0-0 4.25 3.50 40.0 86.7 19.0 28.8 32.0 50.8

LETSGOPENS!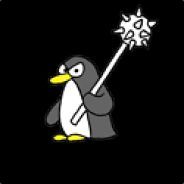 (H/T to nhl.com, reddit.com, and my awesome brain)
work hard. earn it. you get what you deserve.